From airport or hotel to your destination in Scotland
Get in touch and we'll endeavour to take care of you.
Please complete the form and we'll ring you back!
Take your first step to becoming a regular customer
Our reliability, experience, friendliness and respect for our customers has led to many a repeat booking, and we hope to see you often in the future too!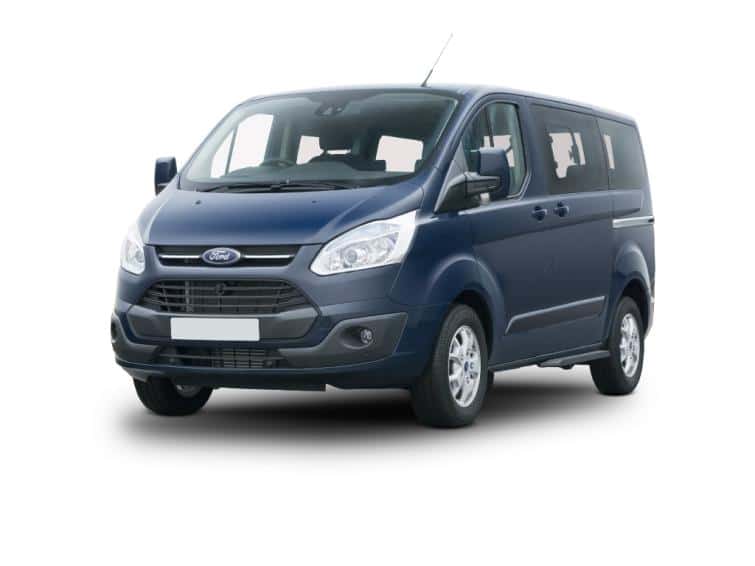 ...for reservations at shorter notice, please call us on +44 1968 677 370
We can meet you within the terminal at Arrivals, or pick you up from the taxi rank.
We can take you straight from the airport, or pick you up from anywhere in Scotland or the north of England, and take you in comfort to St Andrews, Gleneagles, or any other UK golf course or sporting location.
Commercial Contract Services
Our experience and reliability have earned us regular contracts with various organisations.

Get in touch to find out what we can do for yours!

All transfers are pre-booked to allow a reliable uplift at the airport.
We ask our customers to supply us flight arrival time and flight number to allow our operations staff to check the arrival and ensure the flight has no delays.
Once you arrive at the airport our driver will then simply drive to the taxi pick-up point and take you to your destination.

Hen do's and stag parties
The best way of getting the Stag or Hen from the airport to their hotel is by private luxury air-conditioned minibus.
We offer a fast and flexible service, where you will be met on arrival by one of our friendly and discreet drivers and driven directly to your hotel (or you may stop for refreshments en route).
All our drivers have local knowledge of Edinburgh and can advise you on the most appropriate bars and restaurants.
With seating for eight, Playstation, Music System and Air Conditioning, we are sure your party will start in style!

Conference travel & group travel
Are you organising a conference or company seminar or any event that involves transporting larger groups of more than 5 people?
We can arrange multi pick-ups and drop-offs at Edinburgh airport for any number of passengers.
All we need is the clients' names, flight number and arrival time and we will arrange the rest and make sure your clients or staff arrive in their hotel/venue on time and in comfort.
We also offer this service to Edinburgh hotels who have large groups of people arriving. Simply give us the passenger names and flight numbers and let us do the rest.

Scotland has an amazing variety of golf courses to suit all levels of skill and taste.
Whether you just want to play a round or two during your business trip to Edinburgh or you wish to organise a structured golf tour of the most historic courses in Scotland, we can provide you with a customised trip to suit your needs.
With so many golf courses available, we can advise you on which would suit your itinerary best.
We can also make sure that non-golfers joining their partners and colleagues on a golf tour have plenty to do by arranging other activities and sightseeing tours for them.
Whatever the size of your party, we will do our very best to ensure that your golfing needs are well catered for.

Edinburgh is one of Britain's most beautiful and interesting cities.
We provide fully comprehensive and exciting sightseeing tours of Edinburgh and beyond with knowledgeable drivers.
Our drivers stop at some of Edinburgh's most picturesque locations for perfect photo opportunities.
Your tour can be as flexible and as affordable as you want it to be—tailor made to suit your requirements.

Whether for business, shopping, days or nights out, celebrating, or any other event, we've got you covered.
Get in touch now to find out how we can make the logistics of your Edinburgh trip as easy as possible.
We're experienced, smart and reliable, and our vehicles are comfortable and clean.

We also offer great value for money!

Customer comments:


Effortless and flawless transfers for our recent event at Gleneagles.
Highly recommended.
Mr A Gregg
Could not ask for better service.
From booking to the actual full tour was fantastic.
Thanks to Frank and his team.
Robert T Brown
Picked up at Waverley and driven to Stobo Castle.
Very friendly driver and fantastic service.
Miss R Thompson
Frank and his staff could not have been more courteous and helpful  during our 5 day golf tour in Scotland.
Legends Golf, Dublin

Our drivers are all police-checked and have full disclosure. Our vehicles are all tracked for your safety and security.

For all short-term bookings (less than a week away), please call us 24×7 on:

+44 1968 677370

We offer great value for money. If you can show us a better price elsewhere online, we'll do our best to match or beat it.
FM Transport
2a Jackson Street
Penicuik
Midlothian
EH26 9BH
Scotland
PLEASE NOTE:
Emailing us with a booking request does NOT mean your booking is confirmed. We will contact you to confirm your details. If you do not receive confirmation of your email query within 36 hours, please contact us: +44 1968 677 370